DPI/AP Reports 2010
The visiting of Australian Volunteers International ( AVI), 24 September 2010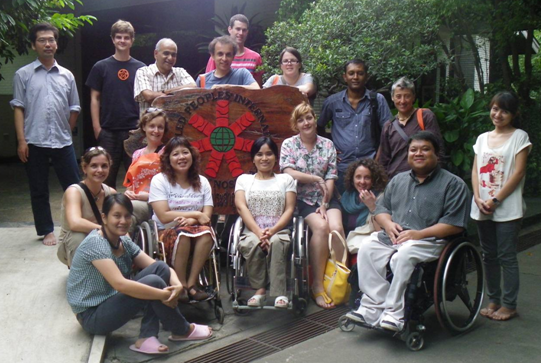 Australian Volunteers International( AVI ) visiting Disabled Peoples' International (DPI/AP) at DPI/AP office. DPI/AP warmly welocme the 9 Australian Volunteers.
Aim of this visiting
to introduction DPI/AP roles of DPI/AP in Asia-Pacific Region
to learning the Disabilities Equality, cross disability and Rights of Persons with Disabilities
to sharing information
Q and A.
Australian Volunteers International( AVI ) is a significant contributor to a peaceful, just and sustainable world; a world of respectful global relationships where all people have access to the resources they need, the opportunity to achieve their potential, the right to make decisions about the kind of development they want and to participate in the future of their communities
Please download the full report of this visiting from: http://www.dpiap.org/reports/ppt/AVI_Visiting_Volunteer_10_08_24.ppt
Author:
Language: English
When: 30/8/2010