DPI/AP Reports 2012
DPIAP: Open House and Happy New Year ceremony 2012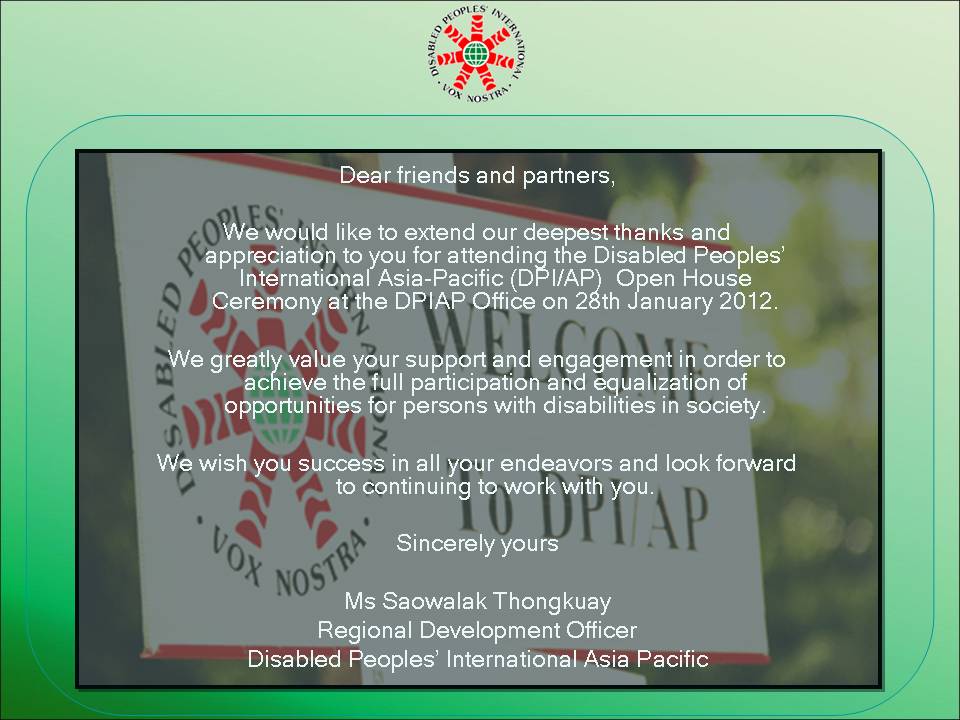 Dear friends and partners,
We would like to extend our deepest thanks and appreciation to you for attending the Disabled Peoples' International Asia-Pacific (DPI/AP) Open House Ceremony at the DPIAP Office on 28th January 2012.
We greatly value your support and engagement in order to achieve the full participation and equalization of opportunities for persons with disabilities in society.
We wish you success in all your endeavors and look forward to continuing to work with you.
Sincerely yours
Ms Saowalak Thongkuay
Regional Development Officer
Disabled Peoples' International Asia Pacific
Please download more photo and DPIAP Open house summarize from : http://www.dpiap.org/reports/ppt/DPIAP_Open_house_summarize_12_02_02.ppt
For more photo, please download from;
Author: DPIAP
Language: English
When: 3/2/2012