General News
Congratulations Disability in Myanmar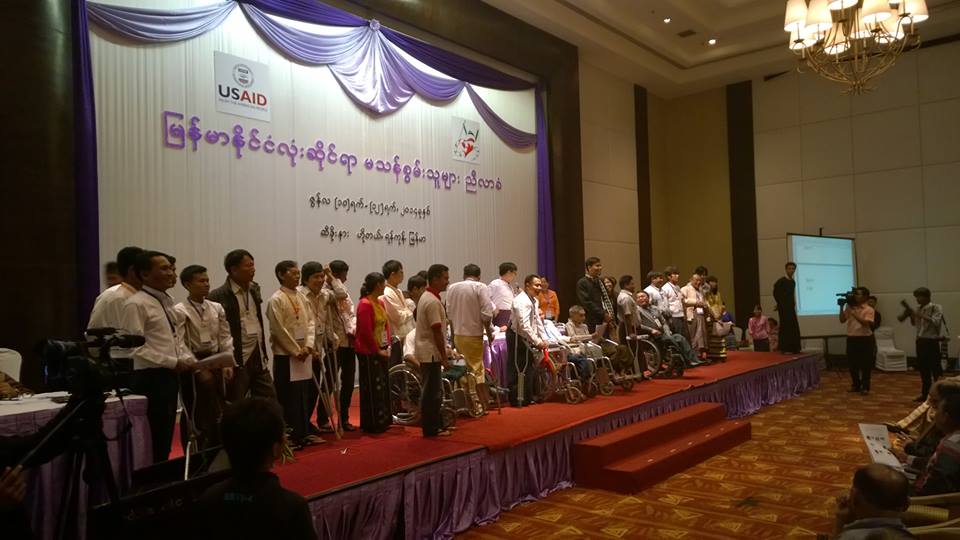 Myanmar National Disability Conference
After Myanmar ratified the UN Convention on the Rights of Persons with Disabilities (CRPD) in 2011. In this regard to development of persons with disabilities but one person one voice it not enough for social movement in Myanmar. And opportunities the conference builds on recent momentum at the nation level to ensure the rights of persons with disabilities throughout the country. Disability in Myanmar has success fully to establishment of Myanmar Council of persons with disabilities on June 12, 2014
The aim:
1. Discuss the main barriers that persons with disabilities experience and to issue a declaration that highlights the rights of persons with disabilities to enjoy full access and inclusion in society.
2. Advocate for adoption of the national draft disability law.
3. Establish the independent "Myanmar Council of persons with disabilities" at the national level.
And has developed a draft nation disability law that is in line with the obligations set forth in the CRPD. Parliament will consider the draft law during its next session.
Additional Information
Country: Myanmar
Website: N/A
Email: N/A
Phone: N/A
Contact Person: N/A
Source: Myanmar Independent Living
When: 17/6/2014