General News
Writing competition award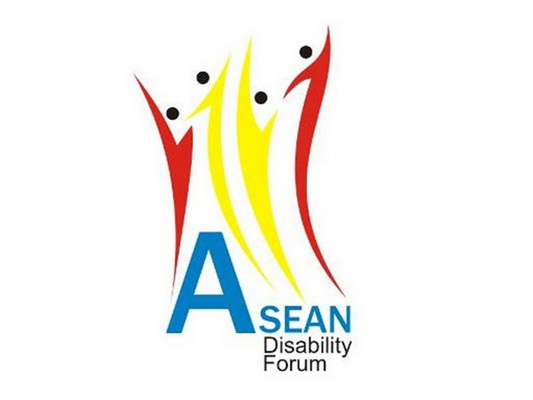 Prior to the 4th of ADF Conferences in Myanmar 16-18 December
A writing competition is being organized in conjunction with the annual conferences convened by the ASEAN Disability Forum. This year's conference, entitled "Disability Inclusive: Sustainable, Peace, Justice and democratization." The 4th of ADF committee Conference is pleased to offer a ticket and accommodation for the competition winner for four (4) days from 15 to 18 December, 2014.
General Requirements
- Not published paper
- Only for citizen of ASEAN member states
- Winner announcement be committee responsibility and no one can be interfered
Submission requirements
Submissions must be in English and should be between seven (7) and ten (10) pages in length, including footnotes. The text of the paper must be typed and 1,5 spaced pages in 12 point Times New Roman font with 1-inch margins. Footnotes may appear single spaced in 10 point Times New Roman font. The title of the paper must appear on every page of the submission. The author's name must not appear anywhere on the submission itself.
A separate document should be provided including (1) the author's full name, address, telephone number and email address; (2) the title of the submission; and (4) the date of the submission.
Papers must be electronically submitted to:
the committee of ADF writing competition award in adfsecretariat9@gmail.com
Papers must be received no later than 11:59 p.m (Indonesia time in west part ) on December 5, 2014.
Criteria
Submissions will be judged by a committee of ADF. The following factors will be considered:
- Topic based on DECADE PRIORITY AREAS AND RELATED ASEAN COMMUNITY (see below)
- Background and the problem
- Thoroughness and depth of topic
- Contribution to the state of writer
DECADE PRIORITY AREAS AND RELATED ASEAN COMMUNITY
1. Realisation and protection of fundamental rights and freedom of Person With Disabilities (PWDs).
2. Development and effective implementation of disability discrimination laws and mainstreaming disability issues in policy and Planning
3. Employment and decent work
4. Adequate and appropriate education
5. Health care and rehabilitation , including community-based rehabilitation
6. Political participation and access to justice of Person With Disabilities (PWDs)
7. Livelihood, poverty alleviation, and social services
8. Independent living and community inclusion
9. Children with disabilities
10. Women with disabilities
11. Older persons with disabilities
12. Participation in cultural life, recreation, leisure and sport
13. Accessibility (e.g. ICTs, ATs, information, facility,transportation, services)
14. Capacity building of government, Self-Help DPOs, and CSOs
15. Person With Disabilities (PWDs) in Emergencies
Additional Information
Country: Other
Website: N/A
Email: N/A
Phone: N/A
Contact Person: N/A
Source: The ASEAN Disability Forum
When: 26/11/2014