DPI/AP Reports 2010
Reproductive Right for Women with Disabilities Project ' activities
Photo Exhibition "Women with Disabilities: Inspiration, Grace and Value"

Opening Ceremony and Seminar: 17 June, 2010 at 13.00 - 16.00 p.m., L Floor, Bangkok Art and Cultural Centre
A collection of 50 black & white photos by independent and activist photographer Aphiluck Puangkaew who volunteers to tell the stories of 25 women with disabilities from various walks of life and physical challenges. This exhibition shows the unspoken and forgotten fate of women with disabilities who, despite barriers and discrimination in society, strive to succeed and contribute as agent of change, creator and giver in Thai society.
On 17 June, 2010 at 13.00, the seminar is led by Dr. Penchan Pradubmook, a specialist in Sexuality from the faculty of Social Sciences&Humanities, Mahidol University and Niwat Kongpien, a famous artist & art critics etc.
Contact Person:Ms. Sureeporn Yupa
Tel:02 271 2123
Mobile: 086 7183140
Please see Photo Example and Photographer biography from: http://www.dpiap.org/reports/pdf/photo_example_photobio_10_04_23.pdf
Seminar on "Looking back and Moving forward the case of rape in Saraburi"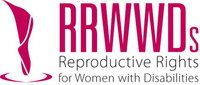 Disabled Peoples' International Asia-Pacific (DPI/AP) in collaboration with The Institute of Health for People with Disability will organize Seminar on "Looking back and Moving forward the cast of rape in Saraburi" from 9th to 10th June at The Church of Christ in Bangkok at The Church of Christ, Bangkok, Thailand . The seminar is the part of Reproductive Rights Women with Disabilities activities
Contact Person:Ms. Sureeporn Yupa
Tel:02 271 2123
Mobile: 086 7183140
Please download the program from: http://www.dpiap.org/news/doc/RRWDs_Seminar_Program.doc [In Thai]
Please download the registration from: http://www.dpiap.org/news/doc/RRWDs_Seminar_registration_form.doc [In Thai]
Please download the map to Church of Christ in Bangkok from: http://www.dpiap.org/news/doc/RRWDs_Seminar_MapchristChurch.doc [In Thai]
Author:
Language: English
When: 10/6/2010